Message from the President
Message from the President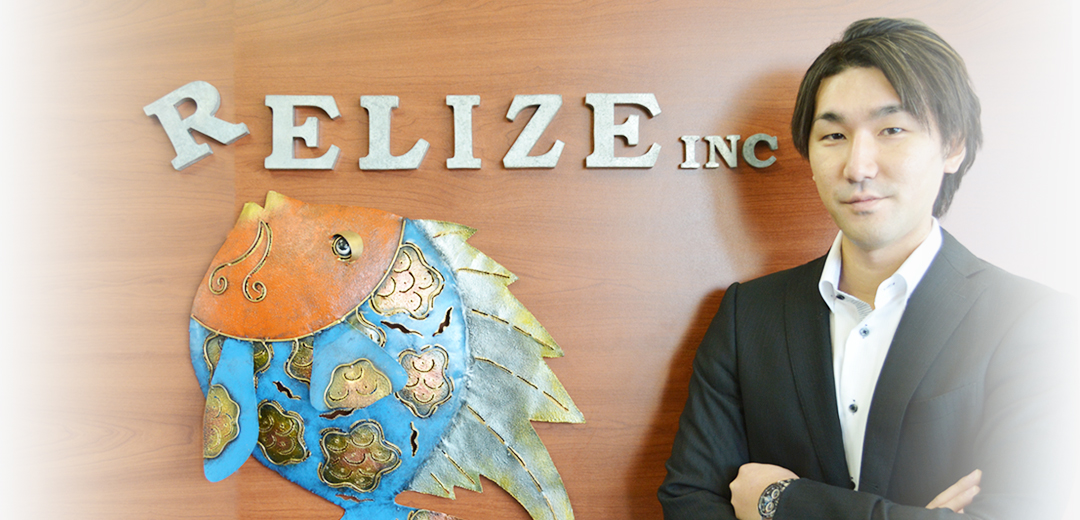 RELIZEinc. is a company that delivers "the highest" to customers for daily life in the three divisions of "security business" and "web business" and "Language translation" by all our staff.
Awa Guard Service co., ltd. in November 2011 established and in March 2015 we aimed to further expand our business and established RELIZEinc. and integrated it.
The meaning and origin of RELIZE is we wish customers, employees and ourselves to be filled with the best living. The word was born from a drinking party of 4 days with our executive director is the anagram English Real Life to Zenith.
Our logo is an image of stars that can shine no matter how dark it is and many color schemes imagine wearing a wonderful skill that is different for each staff. We imaged and designed "No matter how dark it shines with brilliant skills stars".
"Make an intangible thing in shape" this is a my motto, I would like to seek further evolution to make enterprises, innovative proposals, and services that are fun and interesting as well. We will also work hard to promote employment to make from Tokushima and to create products.
We continue to challenge new style service!!
President & CEO